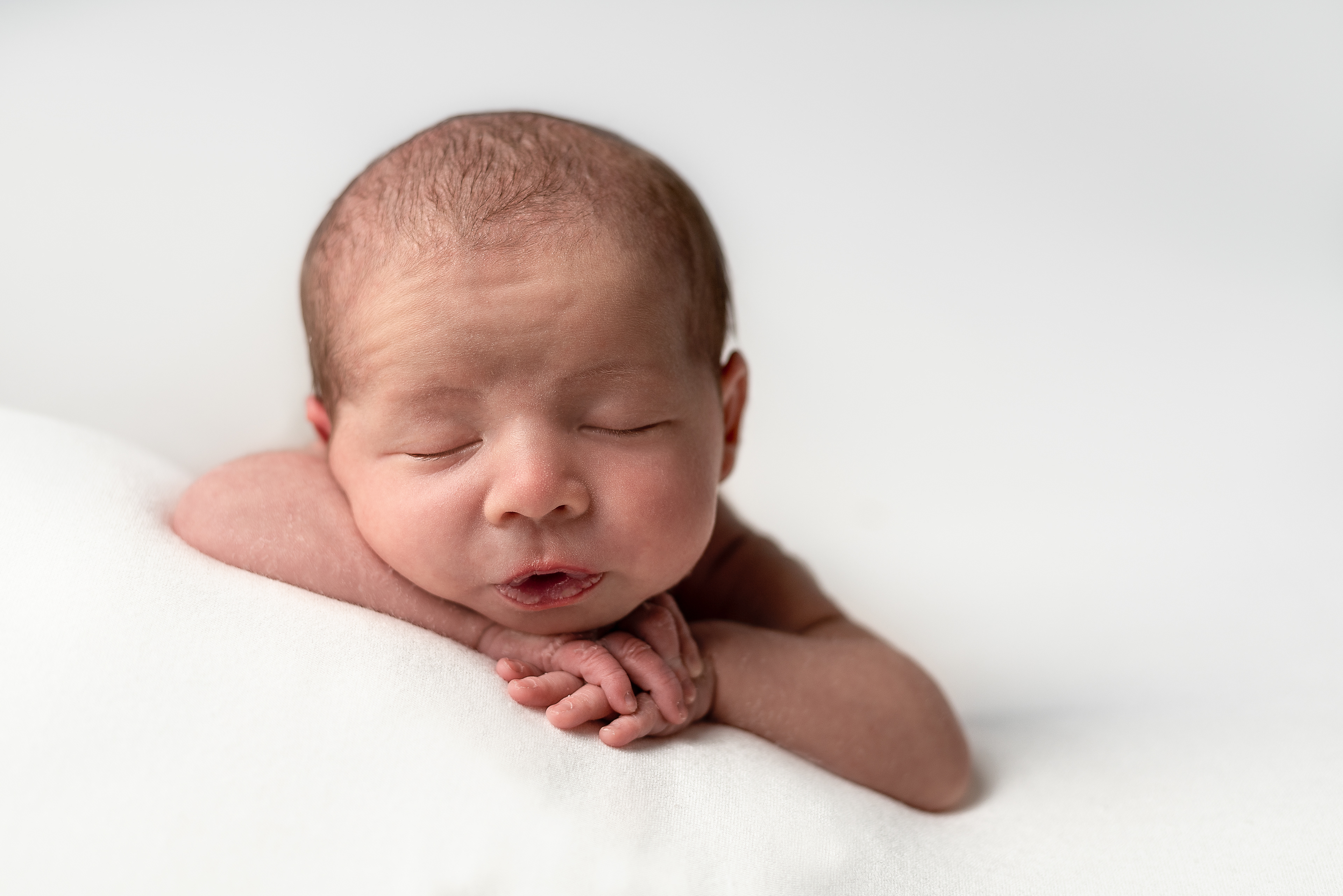 First and foremost this should be a relaxing and fun experience watching your new baby have their first photo shoot!

When I first arrive I'd like to take a look around your home so we can choose an ideal spot for photos. I will need a good section of space to set up in about 4ft by 5 ft. I will sometimes use natural lighting but will always have studio lighting with me. (I bring lots of gear with me!)
I also always request that we crank the heat way up (80-82) so that when we unwrap the little one they are still comfortable and cozy. Be aware that I will also bring a small space heater to use near the posed photo area.
If your session also includes family pictures:
I typically like to do sibling pictures right away as the older kids tend to lose their excitement quickly! These tend to be done on the floor near a window or in the parents bed. Please let me know if you have any special requests.
Next we will move on to family (so siblings are then done, some families choose to have another caregiver take the sibling to do something for the remainder of the session) and then parents together and each parent with baby. These are typically done either in the parents bed or against a plain wall in the home.
It is best for siblings and families to wear very basic neutral clothing (think white/pastel/light t-shirts/undershirts or skin for boys) as we want all the focus to be on the baby for these sessions.
For the newborn photos:
I will bring everything we will need for pictures including an assortment of wraps and backgrounds that you can look at and decide which are your favorites. Anything personal that you have (special blanket, lovey, family heirlooms, headbands etc) always make the pictures more personal and meaningful later.
Please let me know if there are any very specific items/colors that are a must have for you so I can be sure that we include those!
When we are ready for babies posed pictures I will likely have you feed baby while I get all the equipment set up so we can get baby nice and sleepy and have some fun with a few poses! The sleepier the better so please keep baby up before I come and for family pictures to ensure they are ready to nap. Please note that not all babies will do all poses and I will not put baby in a pose they are uncomfortable with or do not want to do. Therefore I can not guarantee any specific poses but I will always get a variety of images.
 I am very easy going and patient so please do not worry about any changes we need to make to accommodate babies needs! Feedings, diaper changes (and messes with no diapers) and crying happen at every session; and is to be expected at some point.
Please let me know of any medical concerns (baby, mama, and family) that need to be considered for safety during the session.
I love these sessions and can not wait to do these pictures. Please let me know if you have any questions or concerns
Eva